Dell Data Protection Appliances Portfolio
Modernize data protection the easy way with PowerProtect appliances
In this changing IT landscape, modernizing data protection is a necessity, and Dell Technologies offers you the easiest and simplest way to modernize data protection environments.
Dell PowerProtect DD series
The ultimate protection storage appliance
Next-level Data Domain (DD) backup appliances powered by Intel deliver enterprise performance, efficiency and scale. A series that is designed to meet backup, archive, disaster and cyber recovery needs, while easily integrating with Dell and third-party backup software.
Learn more ⬇

Sizes from 4TB to 1.5PB usable capacity.
Software-defined version for ROBO, entry-level and cloud environment – starting at 1TB.
Cloud long-term retention and cloud-DR ready.
Cyber recovery integration.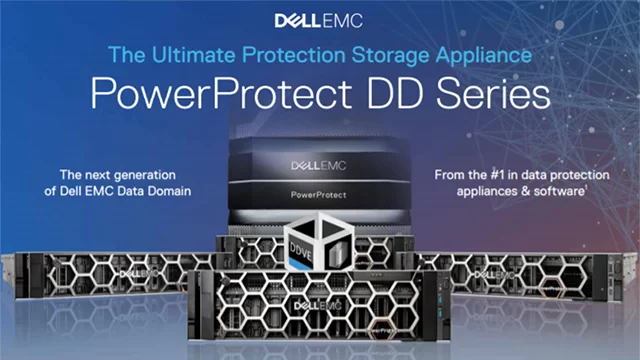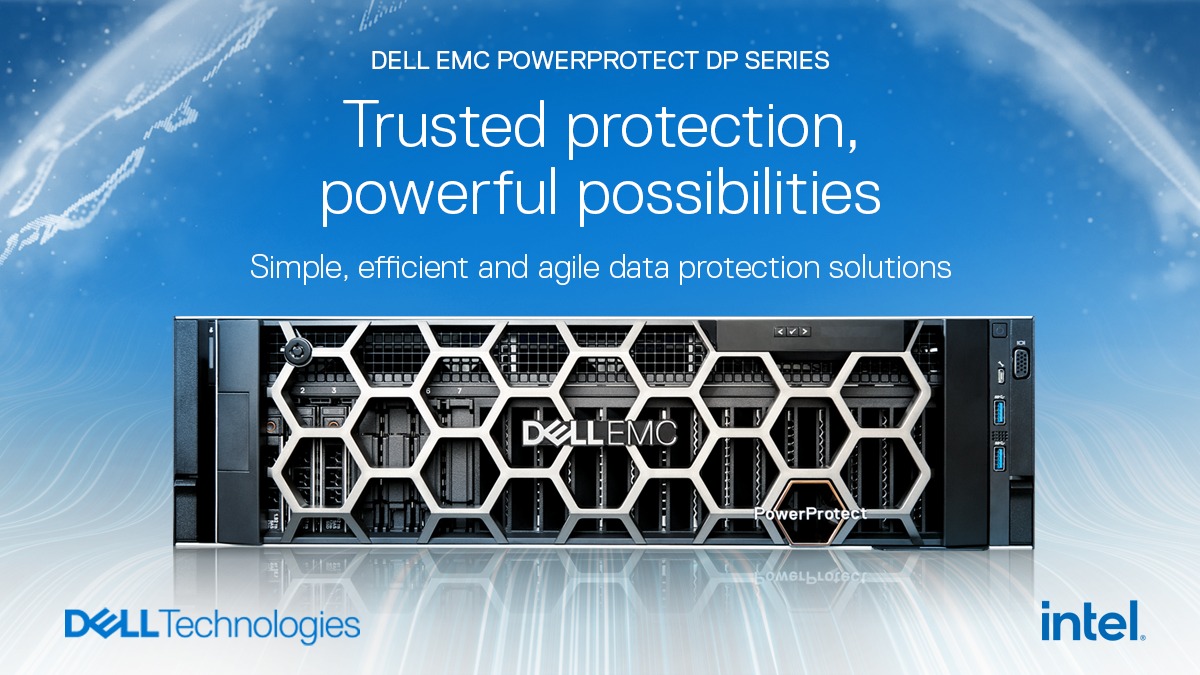 Dell PowerProtect DP series
Simple, efficient and agile data protection solutions
The next generation of Integrated Data Protection Appliance is all-in-one data protection software and storage in a single appliance that delivers backup, replication, recovery, search, analytics and more. Transform data protection for the future with an appliance that is easy to deploy and manage, and can help consolidate data protection software and hardware for any sized organization.
Learn more ⬇

Systems starting at 8TB to 1PB usable capacity.
Flexible consumption models.
Cloud long-term retention and cloud-DR ready.
VMware integration.
Dell PowerProtect DM5500
Purpose-built from the ground up for entry and mid-market customers and their unique requirements
Protect your data across edge, core, and multi-cloud environments with the new Intel-based Dell PowerProtect DM5500 integrated appliance. A game changer for our partners and their customers, the Dell PowerProtect DM5500 is the first integrated appliance utilizing PowerProtect Data Manager protection software, providing a cyber-resilient, multi-cloud data protection solution that scales easily to meet future needs.
Learn more ⬇

Easy to deploy, manage and scale with enterprise level performance.
Improved DIA using DD storage pool – offers reliable storage and protection against data loss.
Start backing up in minutes with streamlined configuration and automated discovery.
Unified user experience with simplified management, monitoring, and reporting.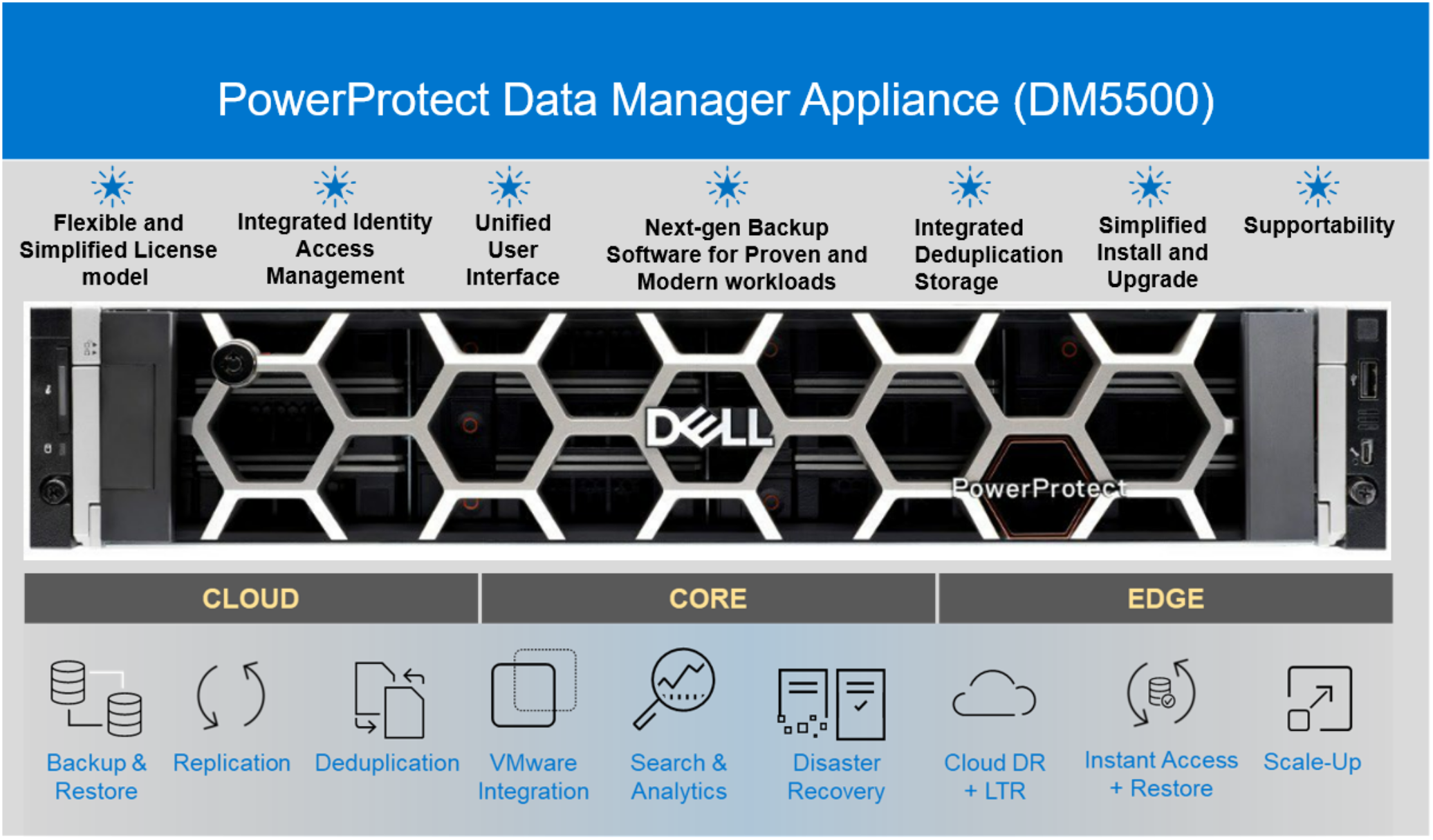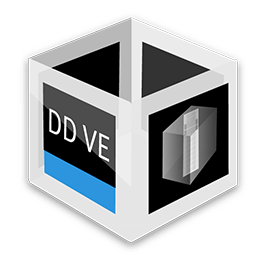 Dell PowerProtect DD Virtual Edition
Data protection for virtualized and cloud environments
PowerProtect Data Domain Virtual Edition (DDVE) powered by Intel is a software-defined data protection solution of DD series, thereby maintaining all the core differentiating features of the DD series. DDVE is fast and simple to download, deploy and configure to deliver increased transactional and operational efficiencies, reliability, and lower TCO, by utilizing object storage in addition to block storage.
Learn more ⬇

Simple, flexible and efficient

Configure and deploy in minutes.
Grow as you scale in 1TB increments.
Now integrated with CloudIQ for proactive monitoring.
Run on any commodity server – converged, and hyper-converged.