Dell Continuously Modern Storage
Dell Technologies Innovation Helps Customers Boost Productivity and Provide Better Insights from their Data No Matter Where it Lives
Research Objectives
In a modern, data-driven economy, business success—or conversely, business struggles—often equate directly to how well a company maximizes the value of its data. As businesses require more from their data and the IT teams that manage that data, IT leaders need to rethink what they require from their data storage infrastructure.
The scale of today's digital demands—the increase in business-related needs—surpasses what IT can accomplish in any one location, whether it is on- or off-premises, in the cloud, or in the data center. Distributed operations across public cloud services and private data centers will continue to be the essential mode of operations for the foreseeable future. Businesses must improve their agility and operational efficiency across their entire IT infrastructure, including within the data center, with more automation, better security, and with seamless integration with cloud services.
To gain insight into these trends, ESG consolidated insights from multiple research studies covering hundreds of IT professionals at organizations in North America (US and Canada) responsible for evaluating, purchasing, managing, and building infrastructure.
Key Findings:
Organizations need to accelerate IT operations to support digital business initiatives.
Given the pervasive threat of cyber-attacks, such as ransomware, security and protection are essential for innovation.
Businesses must simplify multi-cloud operations to keep pace with demands.
On-premises modernization is an essential component of any multi-cloud strategy.
On-premises Modernization and Dell Technologies Continuously Modern Storage
Dell Technologies Continuously Modern Storage can deliver the needed data center modernization by: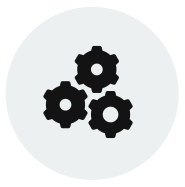 Automating and accelerating operations.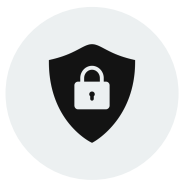 Providing integrated security capabilities.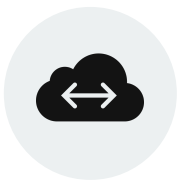 Delivering greater agility across distributed multi-cloud environments.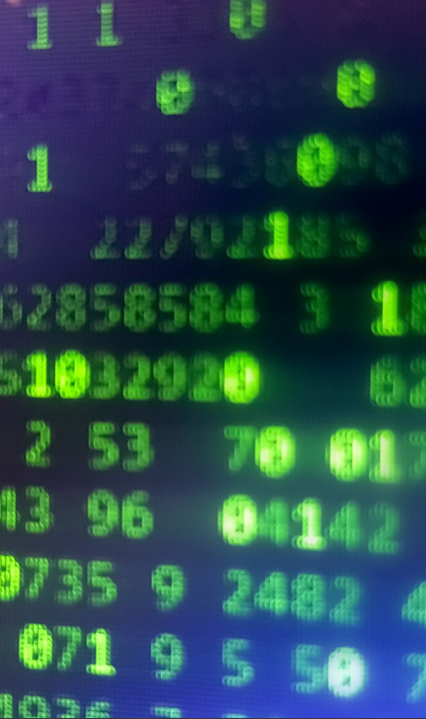 Automation for Distributed Multi-cloud Environments
Dell offers intelligent storage offerings with built-in AI along with CloudIQ providing intelligent insights and proactive infrastructure monitoring.
PowerStore's adaptable architecture with native replication and native metro sync replication delivers simple shared storage across sites.
PowerMax offers multi-array smart provisioning and workload optimization, health and compliance monitoring/ remediation, and NVMe/TCP networking configuration that reduces setup time by up to 44%.
PowerFlex's data path optimization delivers linear scalability of performance and capacity independently.
Security and Comprehensive Cyber Resiliency Throughout the Data Lifecycle
Dell provides intrinsically secure storage solutions along with comprehensive threat detection and response capabilities, ensuring that data is secure, protected, and always available. These solutions offer data isolation and immutability, anomaly detection, and granular recovery. They help reduce security complexity by aggregating threat intelligence and cascading it to upstream security platforms.
Dell designed PowerMax for robust, zero trust security architectures, claiming it as the world's most secure mission-critical storage. PowerMax offers multifactor authentication, continuous ransomware anomaly detection, and a native air-gapped cyber vault for open system servers and mainframes. And it has excellent scalability—up to 65 million immutable snapshots per array—to provide fast and granular data recovery.
Dell PowerProtect Cyber Recovery protects against ransomware and malware attacks with a secure vault (on-premises or in public clouds) to secure and recover critical data. It can find data corruptions with up to 99.5% confidence, according to Dell.
For the on-premises infrastructure, Dell CloudIQ's intelligent insights now extend to ransomware capabilities, helping to detect early cyber-attack behaviors, minimize exposure, and speed recovery.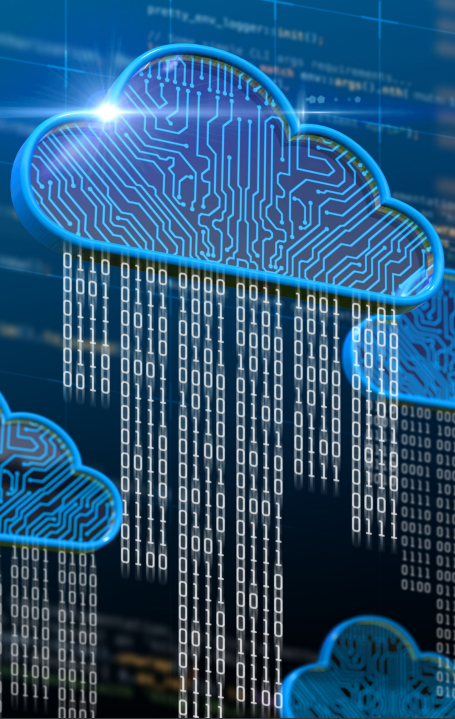 Multi-cloud Ecosystem Flexibility
Dell's storage software and DevOps offers work with all the leading public cloud providers, offering flexibility for managing data on-premises and in public clouds.
For cloud-native workloads and DevOps orchestration, PowerFlex has broad support for hyperscaler and container orchestration platforms for file and block data across bare metal and hypervisors—on a single platform.
PowerMax offers more options for seamless, secure data movement to AWS, Azure, and ECS and can quickly move data to public clouds with faster cloud snapshot shipping and recovery.
Project Alpine brings Dell's file, block, and object storage software to the public cloud, enabling use cases that combine public cloud services with Dell enterprise data services like high availability, scale out, and deduplication.
Consulting Services
Our team of n2grate experts offers a broad array of services to identify and resolve current IT
infrastructure challenges, reduce risk, and proactively prepare you for the future. Leveraging proven
methodologies, every engagement can be customized to fit your specific needs and can include:
Lifecycle Services

We determine your current IT infrastructure age and makeup, collect performance data, and provide an analysis of current system health. We provide regular health checks and recommendations for remediation and optimization.   We also provide ongoing configuration compliance & software compliance services, including comprehensive programs for critical maintenance and upgrades, tailored to your industry's regulatory requirements.

Technology Initiatives – Using data collected in our discovery process, combined with the goals of your business, we develop recommendations for any necessary remediation and a roadmap of transformative technology initiatives. Our team of best-in-class engineers will execute on those projects to make sure your system gets healthy and stays healthy.

Enterprise Strategic Planning – Working with n2grate means your team will have a partner to help develop a technology strategy that delivers business results. Our Enterprise Strategic Planning services include development of a roadmap of transformative technology initiatives, Quarterly Business Reviews and forward-looking strategic recommendations.
Assessment Services

n2grate provides comprehensive assessment solutions designed to give you an analysis of your current business IT environment. Our assessments help you determine current state and identify areas to grow and improve to strategically align IT with your business goals. n2grate's assessments include insight analysis from our technical experts, recommendations aligning with current and emerging technologies, and process improvements.
Implementation Services

n2grate's experts come with decades of experience architecting, deploying, and maintaining IT infrastructures from simple networks to complex hybrid projects. Through careful planning and proven deployment strategies, we can minimize disruptions, reduce downtime, mitigate risk, and efficiently spin up core infrastructures and complex networks. Using best practices, we can build or rebuild core networks to carry high-speed data, voice, and video, from server to endpoint including wireless networking and mobility support. Through careful planning and extensive experience, our networks are flexible, scalable, and ready to provide a long-term return on investment.
Migration Services

n2grate takes the stress out of migrations while protecting the essential day-to-day operations of the business. Because of our teams' extensive experience, we can anticipate dependencies and complexities, thereby avoiding delays, downtime, and budget overruns. We plan alongside your team and make every step of the migration known ahead of time to remove uncertainty and mitigate every possible risk.
Integration Services

Staging Facility and Pre-Implementation preparedness – Additional to the painstaking pre-planning n2grate is known for, covering everything from wiring to configurations, every aspect of the implementation is thoroughly tested prior to go-live. We leverage one of our two national integration labs to assist with: Hardware assembly, Burn-in process, Installation of OS software, Code upgrades, System configuration, Full asset/inventory tracking, Package (palletized or boxed and wrapping available) and ship, On-site assistance for unpacking, racking and stacking, Implementation services – on-site or remote, Post-cut over support.
Managed Service Offerings
Our portfolio of Managed Services will enable your team to move from managing your IT to managing your business outcomes. We provide scalable solutions, proactive support, and flexible consumption for the critical technologies that run your business.
Digital Ready Office
Small and medium business owners have a unique challenge, run at the pace of a large organization but with fewer resources and the need to scale at a moment's notice. Maintaining technology is not at the core of your value proposition to your customers, but it is all we do for our clients.
Managed Network
In partnership with NetCraftsmen, we offer a unique service called Craftsmen Assurance®, which provides ongoing, fixed-fee engagements for your IT infrastructure needs which can include proactive, strategic consulting services.
Managed Security
Our Managed Security Solutions improve your overall security posture and provide the peace of mind your company longs for. Our highly versatile offering can be tailored to manage your unique business model, regardless of the industry or size of your enterprise. We help you focus on growing your business while we manage your security and compliance requirements.