Dell Data Protection and Backup Solutions
Dell data protection solutions protect business-critical data with proven backup and recovery, data archiving, and cloud backup software.
AI-powered resilience. Built for a Zero Trust world
Secure your data across edge, core, and multicloud environments with software and purpose-built appliances. Dell Technologies delivers cyber recovery, backup, disaster recovery, long-term retention and more to help you protect all your data and applications.
Protect workloads in any cloud environment from virtual machines and containers to cloud-native applications and SaaS
Simplify data protection with solutions designed to streamline operations and lower TCO
Create secure infrastructure that optimizes resilience to ensure your organization can recover from destructive cyberattacks
Data Protection Portfolio
Data Protection and Backup Solutions

Meet specific challenges of a constantly evolving IT landscape with our data protection technology.


Cyber Recovery
Protect critical data from cyber attacks and ransomware, identify suspicious activity and perform data recovery with easy-to-deploy management and automation software.


Multicloud
Innovative multicloud data protection solutions with the widest protected workload ecosystem from legacy data to cloud-native.


VMware
Dell gives organizations the choice to confidently plan their modern data protection strategies through constant innovation, agile engineering and tight integration with VMware.
Data Protection and Backup Appliances

Protect your data across edge, core and cloud with industry leading data protection appliances and software defined solutions.


PowerProtect Data Manager Appliance
Simplify modern data protection with an integrated appliance based on PowerProtect Data Manager.


PowerProtect Appliances
Simplify your backup and recovery solutions with a one stop shop of backup appliances delivering more efficiency and increased agility to meet cloud, VMware and cyber recovery data protection needs.
Data Protection and Backup Software

Dell Technologies data protection software delivers next-generation data management and comprehensive data backup capabilities to meet the needs of organizations of all sizes.


PowerProtect Data Manager
This software-defined solution includes self-service protection, centralized governance and SaaS-based reporting and monitoring.


Data Protection Suite
Built on proven software solutions, this software suite provides comprehensive, simple and flexible data protection.
Appliances Portfolio
Modernize data protection the easy way with PowerProtect appliances
In this changing IT landscape, modernizing data protection is a necessity, and Dell Technologies offers you the easiest and simplest way to modernize data protection environments.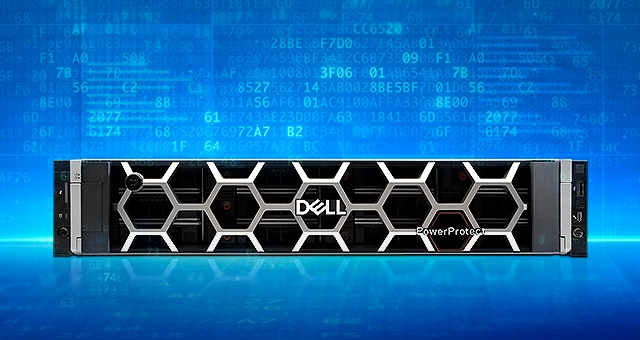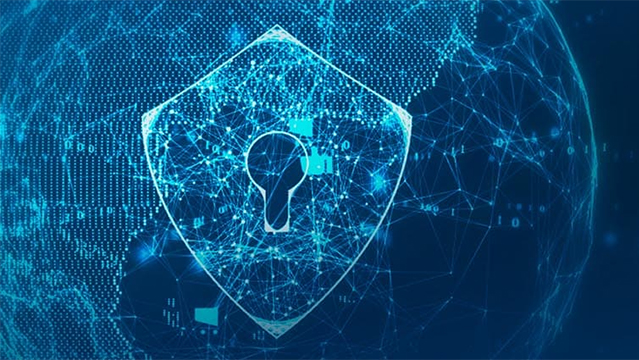 Software Portfolio
A future-focused foundation for all data protection demands
For all your data protection needs, our leading portfolio is founded on robust software that safeguards data in any location, no matter the size or workload.
Why Data Protection from Dell is right for you
Trusted leaders
As well as being #1 in Data Protection Appliance & Software and Data
Replication & Protection Software, Dell has been named a leader in the Gartner Magic Quadrant for Enterprise Backup and Recovery Software for the 17th time. In addition, we were first to market with Transparent Snapshots capability, making new integrations with VMware easier. Dell is also #1 in storage software, NAS, Unstructured Storage, Hyperconverged Systems and External Enterprise Storage Systems (Entry, Midrange and High-end).
End-to-end solutions
Choosing Data Protection from multiple vendors can end up in hard-to-manage, complex environments that bear high financial losses. That's not the case with Dell. Instead, we deliver a wide range of solutions from a comprehensive portfolio. Because we're a one-stop shop for your data protection, you can place your trust in us, knowing we'll deliver solutions that minimize or eliminate complexity and risk to your data.
Industry-leading services and support
Our wide range of professional services simplifies the assessment, design,
implementation, management and maintenance of your data protection and IT environments, and helps you accomplish your business and technical goals. As well as deployment, residency, managed data services and education, these services include:
Data Migration Services
Dedicated expertise that's focused on data and security needs for infrastructure solutions with Dell Data Migration Services.
Cyber Recovery Consultancy Service
Help for customers to recover from cyberattacks and malicious events with a holistic recovery program that unites people, processes and technology.
Business Continuity and Disaster Recovery Consultancy Service
Develop recovery strategies driven by business priorities to reduce planned and unplanned downtime.
Worldwide deployment and delivery services
We use proven processes based on best practices developed by experts around thousands of deployments. This allows your project to be completed accurately and quickly – anytime, anywhere.